Welcome to MARS Clothing Mfg.
We have a variety of Officially Licensed Merchandise.
Casual dress or great T-shirts. Designs include:
New designs are posted regularly.
MARS Clothing Mfg has over 20 years of Custom
SCREEN PRINTING, EMBROIDERY, and PROMOTIONAL PRODUCT experience.
T-shirts, Polo Shirts, Caps, Towels, Bags and any promotional item you may need for
your business or personal event.
Don't have a logo? Give us a call, we will design one for you.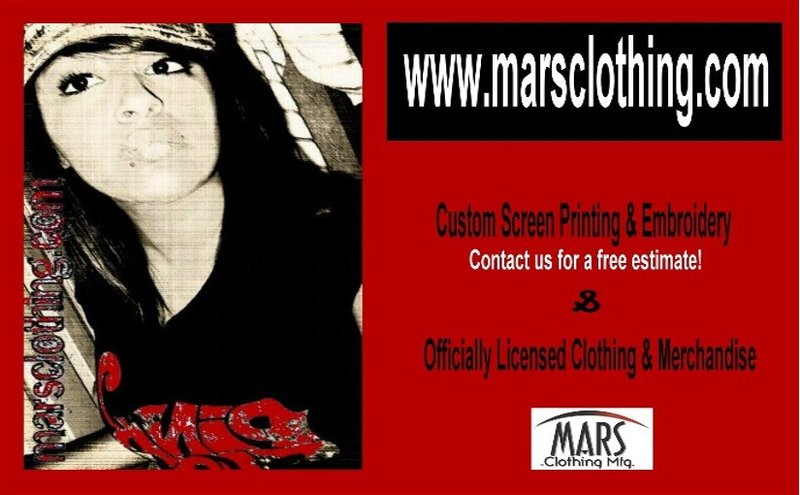 Servicing Houston, League City and Galveston Texas.Free delivery available for Harris and Galveston counties.
For Customers outside of these areas, shipping charges may apply.
24 pcs minimum for Screen Printing services
6 pcs minimum for Embroidery services
minimums vary with other Promotional Items.
Call or email for a quote today:

Phone: 281-615-5482 Email: areynajr@marsclothing.com